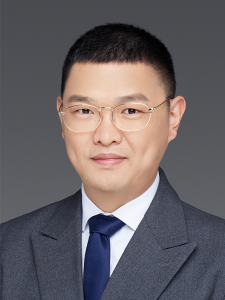 齐湘兵博士 高级研究员,化学中心主任
Education
2005-2009 Ph.D. Organic Chemistry, Department of Biochemistry, University of Texas Southwestern Medical Center at Dallas (with Prof. Joseph Ready).
2001-2004 M.S. Organic Chemistry, Department of Chemistry, Tongji University.
1997-2001 B.S. Applied Chemistry, University of Jinan.
Professional Experience
2021- Associate Investigator/National Institute of Biological Sciences, Beijing, China
2013- Director of Chemistry Center, NIBS, Beijing, China
2010-2013 Postdoctoral Fellow, U. of Texas Southwestern Medical Center at Dallas.
2009-2010 Postdoctoral Fellow, U. of Illinois at Urbana-Champaign.
2004-2005 Research Assistant, Shanghai Institute of Organic Chemistry, CAS.
Research Interests
Our lab is focused on the interface of synthetic methodology, natural product total synthesis and chemical biology. We bear persistent enthusiasm for the discovery of a novel synthetic strategy for the activation, functionalization, and formation of Sp3C-Sp3C or Sp3C-heteroatom single bond to efficiently build bioactive 3-D small molecules; Biomimetic total synthesis of highly bioactive natural products via dearomatization/molecular arrangement cascade based on abundant natural biomass or feedstock; In close collaboration with various elaborated labs at NIBS, we are devoted to stimulating synergistic cooperation among interdisciplinary fields to identify significant biological targets, interpret their mechanism of action and facilitate biomedical research for clinically valuable small molecule discovery. Based on high-throughput screening, computer-aided drug design and medicinal chemistry, drug development within the lab is highly focused on first-in-class drug candidates to address unmet medical needs, such as the inhibition of HBV infection, circadian clock or sleep regulation and anti-cancer therapies via either small molecule induced protein degradation or molecular glue modulated protein-protein interaction.